21.06.17 Local alternative pop band, The Façade, releases debut EP <Vanity>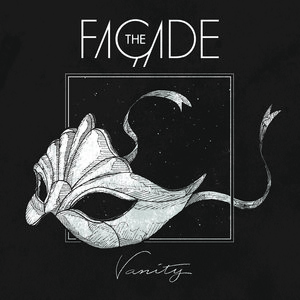 Alternative pop band The Façade, has just released their long-awaited debut EP <Vanity> today under local record label Cross Ratio Entertainment.
The album explores the concept of growing up and the drama that follows careless youth, young hot-blooded rebellion, and the pains and wonders of transitioning into adulthood. The band establishes their signature melodic tropes and groovy beats throughout the album, along with the recurring underlying theme of relatable adolescent misadventures across all tracks.
<Vanity> is mastered by Max Hons who has racked up recording and mixing credits for numerous top 40 artists including Bastille, The 1975, Jake Bugg, Years and Years and Rizzle Kicks.
On the album are three of The Façade's widely popular singles that were released earlier - 'Better Than This', 'Victim', and the most recently released, 'White'. Their first hit single 'Better Than This' reached #2 on the overall iTunes chart on its day of release on 7 September 2016, with their following hit single 'Victim' having charted at #4 alongside Coldplay within its day of release on 16 November 2016 and has more than 170,000 hits on Spotify till date. Their third and most recent single, 'White', charted on Spotify's Viral 40 charts after its release on 24 May 2017. The album also includes 'Hearsay', and two bonus tracks – 'Better Than This (Single)' and 'Victim (Radio Edit)'.
This coming Sunday, 25 June 2017, The Façade will be having their album launch party at Esplanade Annexe Studio which starts at 7:30pm. Local electronic act Jasmine Sokko is slated to be the opening act.
Early bird tickets for the launch have sold out but tickets and ticket bundles are available for purchase at http://thefacadevanity.peatix.com and can also be purchased at the door.
Physical copies of the album as well as limited edition merchandise will be available for purchase at the launch. The physical copies of the album will also be available for purchase online from http://crossratio.tictail.com/ from 25 June 2017.
The Façade's <Vanity> EP album is available on iTunes, Spotify and all digital platforms from today, 21 June 2017.
16.05.17 Local singer-songwriter Ling Kai signs with Cross Ratio Entertainment; brand new single 《目瞪口呆》 ('Dumbfounded') topped iTunes chart at #1 on the first day ofits release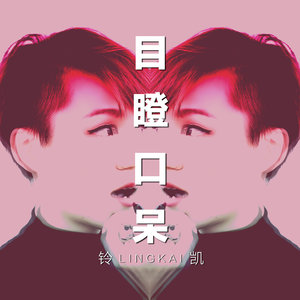 Homegrown bilingual singer-songwriter, Ling Kai, is set on a fresh creative direction in her music with the upcoming release of an independently produced sophomore Mandarin album, and the signing of a new record label and management deal with local label, Cross Ratio Entertainment.
Departing from her previous label in China, Ling Kai is starting afresh with the release of her brand new single 《目瞪口呆》('Dumbfounded') off her upcoming full self-composed comeback album, slated to be released later this year. The process of making this song, and her upcoming sophomore release, was enlightening for the singer-songwriter.
Breaking away from her previous "girl-next-door" image, Ling Kai will be showing her undisguised personality and individuality, and heartfelt thoughts through her new image and works. No longer want to be described as "the next so-and-so", Ling Kai's upcoming music will witness her breaking the mold and defining who she is as a singer-songwriter and an individual, through the messages in her songs.
The single 《目瞪口呆》('Dumbfounded')' currently available on digital platforms, claimed #1 on the Mandopop iTunes chart, alongside other renowned artists, within the first day of release.
The single 《目瞪口呆》('Dumbfounded') addresses the issue of the younger generation's obsession with the superficial recognition of their own values through social media's engagement.
Her first single 《目瞪口呆》('Dumbfounded') is released on 15 May 2017. The single is now available on iTunes, Apple Music, Spotify, KKBox, and all digital platforms. Download it via iTunes here: http://bit.ly/MDKDsingleitunes
20.04.17 Local Celebrity Couple Alfred Sim and Tay Kewei Announced Pregnancy News on Reality Web Series 'Married, And Then?
After dating for more than ten years, local singers Alfred Sim and Tay Kewei tied the knot in January 2015, just few months after Alfred Sim won the champion title of Project Superstar 2014. After marriage, the pair has always updated on their social media platforms with photos or videos of their daily life and performances together. Earlier this year, Alfred Sim and Tay Kewei shared that they have finally collected the key to their new house – one that they have waited for two years while taking turns to live at their parents' places.
In order to share more of Alfred's and Kewei's personalities off-screen, their record label and management company, Cross Ratio Entertainment, decided to launch the couple's first reality program 'Married, And Then?' The management company is collaborating with local production house, Trigram Media, to create a brand new Youtube channel called 'A Better TV', which aims to release web series and programs surrounding food, travel and lifestyle. The first episode of 'Married, And Then?' was launched on the channel two weeks ago (6 April), and is one of the lifestyle programs from the channel.
Just like what any other newlyweds might face, the program surrounds their daily life of overcoming the various problems that arise after marriage. Alfred Sim and Tay Kewei will also be sharing useful tips and the process of their new house renovation. The first episode of 'Married, And Then?' was well-received by the public, with many comments complimenting Alfred's unique sense of humour.
With a special program in place for them, Alfred and Kewei decided to announce on 20 April (9pm) in the second episode of'Married, And Then?' that they are expecting their first child. The episode documented the actual moment when Kewei first broke the news to Alfred, and also included many reactions from their family and closed friends when they first announce the good news to them in person.
Other than house renovation tips, audience can now look forward to witness the journey of the celebrity couple's first born, as well as learning the information to take note of during pregnancy. The gender of the baby will only be disclosed at later episodes of the program.
New episode of 'Married, And Then?' is uploaded on 'A Better TV' Youtube channel every alternate Thursday, 9pm.
18.03.17 Alfred Sim won Best Stage Performance Award and finished in Top 3 at Hong Kong Asian-Pop Music Festival 2017
The annual Hong Kong Asian-Pop Music Festival was held last night (17 March 2017) at the Hong Kong Convention & Exhibition Centre. The show continued its tradition by engaging the top performers of popular music from seven countries and regions in Asia, namely the Mainland China, Taiwan, Japan, Korea, Singapore, Malaysia, and the host city Hong Kong, as well as budding recording stars from these seven countries and regions and Thailand.
The following artistes were selected to compete in the HKAMF 2017 Asian Supernova Contest. They are "Self-Portrait" from the Mainland China; Yeh Bing Ham from Taiwan; Hitomi Kaji from Japan; Lydia Lee from Korea; Alfred Sim from Singapore; Hanz Koay from Malaysia; Pannawach from Thailand and Jocelyn Chan from Hong Kong.
These budding recording artistes competed for the various awards under the HKAMF 2017 Supernova Contest, namely the HKAMF 2017 Asian Supernova Award, the HKAMF 2017 Best Vocal Performance Award and the HKAMF 2017 Best Stage Performance Award.
Local singer, Alfred Sim, who performed a rock rendition of his original song 'My Friend' during the first round, won the HKAMF 2017 Best Stage Performance Award. He proceeded to the final round of the competition and performed a rendition of 'Mo' by Chinese singer Na Ying. Alfred Sim finished in Top 3 alongside Taiwanese singer Yeh Bing Ham, and Korean singer Lydia Lee (who won the Best Vocal Performance Award in the first round, and the HKAMF 2017 Asian Supernova Award).
celebrate 2017:
countdown with the stars
Date: 31st December 2016
Time: 7:30pm (Doors open at 7pm)
Venue: Suntec City , Fountain of Wealth

Free Entry , Free Standing Event
Catch Cross Ratio's very
own Tay Kewei &
The Façade at this year's
largest countdown party!
An event you do not want to miss.
Chingay 2017
Date: 10 - 11th Feb 2017
Time: 8pm (Pre-Parade:7pm)
Venue: F1 Pit Building (Next to SG Flyer)

Get your tickets here
Catch Cross Ratio's very own
Alfred Sim at Chingay 2017!
Alfred is the official singer for
Chingay 2017's finale song.
Get your tickets early to avoid
disappointment.