Jeremy Monteiro - With A Little Help From My Friends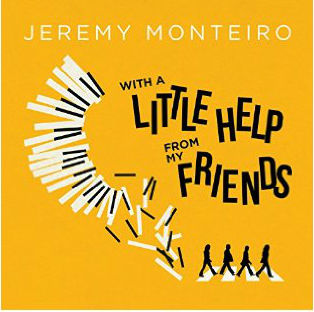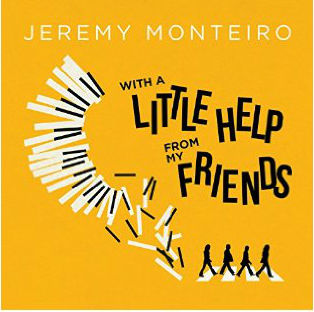 Jeremy Monteiro - With A Little Help From My Friends
The album was recorded mostly "live" at Noble Sound Studio and also mixed and mastered by ace German engineer Marco Breidenbach in April, May and June 2017.A few tracks like vocal tracks for example, were dubbed later in studios in Las Vegas, Hong Kong and Singapore.
Together with Jeremy Monteiro (piano, organ, vocals) on the album are Rudi Engel (Double Bass), Hong Chanutr Techatana-nan (Drums), Tony Lakatos(Saxophones), Jens Bunge (Harmonica) and Eugene Pao (guitar).
Also, some amazing Dixieland style playing by trumpeter Axel Schlosser, trombonist Peter Feil on the track "When I'm Sixty-Four".
This album also features a solid brass section on the title track "With A Little Help From My Friends" with trumpeters Dave Newdick, Alex Sipiagin, Chua Siong Loo, trombonist Eijiro Nakagawa, alto saxophonist Fabian Lim, tenor saxophonist Tony Lakatos, and baritone saxophonist Tim Stocker.
Featured vocalists are Steve Lippia, Melissa Tham, Nick Zavior and Jeremy Monteiro himself.
This year being the 50th year since the release of the seminal Beatles album "Sergeant Pepper's Lonely Hearts Club Band", Jeremy Monteiro was inspired to look at his favourite Beatles tunes as well as those written by the Beatles members after they disbanded, including "Imagine" by John Lennon. This album is a collection of these songs given a Jazz treatment.
Besides the instrumental tunes like "And I Love Her" and "Eleanor Rigby", this album features some of Jeremy's friends and vocalists like Melissa Tham singing "Norwegian Wood", Nick Zavior with "The Long and Winding Road" and top Vegas-based crooner Steve Lippia singing the title track "With A Little Help From My Friends".

The album is recorded, mixed and mastered by Marco Breidenbach at Noble Sound Studio in Germany; brass and woodwinds in the title track recorded by Gao Yang at Pavane Studio Singapore; Steve Lippia vocals recorded by Bill Chenoweth at Fatboy Music Studio in Las Vegas USA; Melissa Tham, Nick Zavior and Jeremy Monteiro vocals recorded by Jeremy Monteiro at Studio 9 Singapore.
Track listing:
1 Blackbird (6:58)
2 Norwegian Wood (feat. Melissa Tham) (7:30)
3 The Long and Winding Road (feat. Nick Zavior) (5:04)
4 And I Love Her (6:56)
5 With a Little Help from My Friends (feat. Steve Lippia (4:03)
6 Imagine (9:55)
7 When I'm Sixty-Four (3:59)
8 Fool on the Hill (feat. Melissa Tham) (5:11)
9 Eleanor Rigby (7:56)